It boost 4G LTE signal on 2600MHz frequency, the frequency used in Brazil used by mobile networks to deliver their 4G mobile services. It work on 2600Mhz (Band 7) frequency for improving Vivo, TIM, Oi and Claro mobile carrier networks 4G LTE signal. If your phones support 4G Calling (also called Voice over LTE or VoLTE) and your area 4G Calling is available, with the booster you can make clearer voice calls using 4G network. It is a high-performance booster, boost indoor signal cover an area of up to 2,000 m2, great for extra-large houses, offices, and hotels. Also works for warehouse production areas, corporative areas and more.
Note: This booster improve operators' 4G LTE signal only on Band 7 - 2600MHz frequency, you can purchase it directly if you sure your phone worked on this frequency. If unsure, firstly double check frequency 2600MHz in your area is used for 4G network.
Band Checker: Check frequency band is 7 show on your iPhone:
- Dial *3001#12345#*, then press Call button
- Click 'Serving Cell Info'
- Check 'Freq Band Indicator'.
Or with app "CellMapper" or "Network Signal Info Pro".
Signal booster can only amplify signal, but can't create signal. If there is no signal outside, the booster will not work for you.
---
Consistent Connection
Reliable 4G/LTE Data
4G/LTE Internet
Faster Uploads & Downloads
Signal Wider Coverage
Reception Up to 2,000 sq.m.
---
Kit comes complete with everything you need to increase signal, one price includes all peripheral items needed for a complete installation: external aerial, cables, booster base unit, internal aerial, and power adapter and its easy install.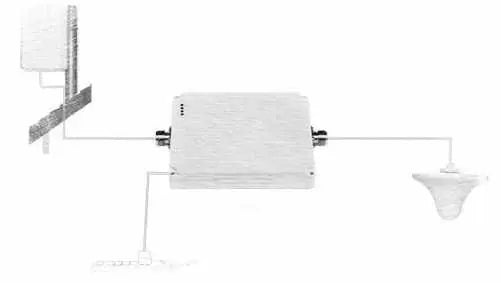 1. We recommend doing a "loose" install first, so that you can test where best to place your cables and antennas.
2. Install the outdoor panel antenna in a location where there is good mobile signal. (usually this is your roof).
3. Using the supplied 10m cable, run it down inside your house to the booster.
4. Run cable from external antenna to booster. Attach this cable to the repeater.
5. Then attach the indoor antenna to the repeater.
6. Plug in the power supply.

Installation Note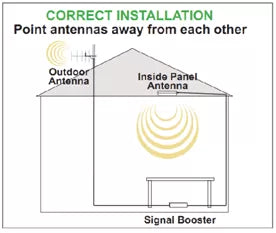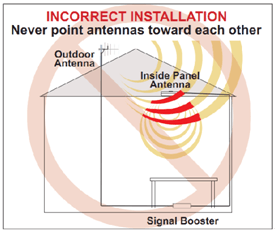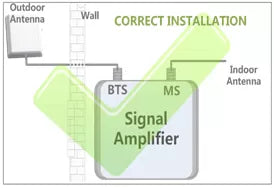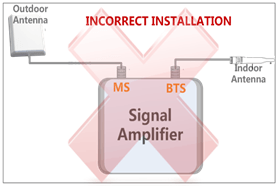 Upgrade External Cables
If our standard package 10 meter external cable length is not enough to cover your area you have an upgrade option.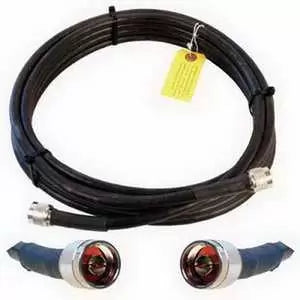 ---
Upgrade Protector
Lightning Surge Protector - Designed to Protect your equipment from high amperage surges due to lightning strikes on aerials or masts in close proximity to the device. This unit is rated for 18KA of current surge and is very simple to install on any device.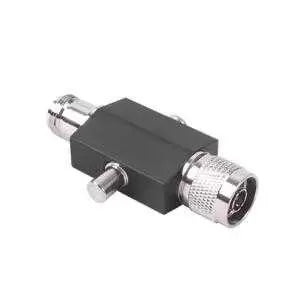 ---
About External Aerial
Higher Gain Yagi Antenna - For better performance it's a must if indoor your phone with 1/2 signal bars. Full kits already
include it
, no matter outdoor your phone best signal strength in the following range:
2G (GSM) -76 to -90 dBm
3G (UMTS) -80 to -94 dBm
4G (LTE) -97 to -105 dBm
How shown dBm reading on phone, can refer
Quick Start Guide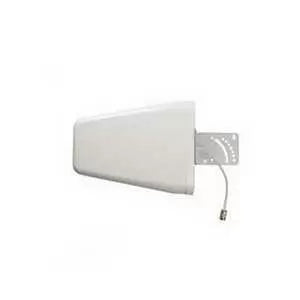 ---
Specification
Application & Bands

[4G/LTE]

(Band 7)

Country

Brazil

Boost All On
Vivo (4G)
TIM (4G)
Oi (4G)
Claro (4G)

Users Supporting

200 Simultaneously

Band

Single Band 7

Frequency

2600MHz

Gain(dB)

Uplink Gp≥70; Downlink Gp≥75

Up-link

2500~2570 MHz

Down-link

2620~2690 MHz

Export Power(Po)

≥27dBm

Power Adapter

Input: AC 100V~240V 50/60Hz; Output: DC 5V

Kit Includes

1 x Booster, 1 x Outdoor Antenna, 1 x Indoor Antenna, 1 x Power Adapter, 1 x 10 Meters Outdoor Cable, 1 x 5 Meters Indoor Cable
Instant Boost Signal up to 5 Bars
1 Year Money Back Guarantee
3 Year Warranty or Exchange
Full Kit Ready to Use & Easy Install