4G LTE & Calls - 100m2 (EE/ASDA/BT) Mobile Signal Booster
In United Kingdom this booster works with:
Networks: Band 20, Band 3
Indoor Coverage: Upto 100 sq meters
✓ Better 4G/LTE, talk, text signal guaranteed
✓ Compatible with multiple users and devices
✓ Complete kit: all parts included
✓ Simpler Install and Maintenance
Description
It boost All 4G/LTE and Calls signal on 800MHz, 1800MHz frequency, the frequencies used in UK and Europe used by mobile networks to deliver their mobile services: 4G and 2G (also known as GSM). It can boost UK and Europe all network operators for improving 4G/LTE signal. If your phones support 4G Calling (also called Voice over LTE or VoLTE) and your area 4G Calling is available, with the booster you can make clearer voice calls using 4G network. It also can boost UK all networks on EE, BT, Asda, Virgin, The People's Operator, Orange, T-Mobile for improving Calls & Texts signal. Boost indoor signal cover an area up to 100 m2, is ideal for small apartments or offices.
The system is designed for universal 4G coverage. Unlike other kits this device will boost ALL mobile providers' 4G LTE, the solution will provide coverage on on both 800MHz, 1800MHz frequency simultaneously. It's Dual Band booster and is an ESSENTIAL if many people in the same household are on different mobile phone networks!
---
Wow 4G/2G Calls
Eliminates Dropped Calls
Clear Voice
No Miss Important Calls
Consistent Connection
Reliable 4G/LTE Data
Send/Receive SMS
SMS Text Messages Quickly
4G/LTE Internet
Faster Uploads & Downloads
Signal Wider Coverage
Reception Up to 100 sq.m.
---
Upgrade External Cables
If our standard package 10 meter external cable length is not enough to cover your area you have an upgrade option.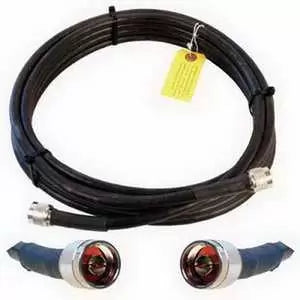 ---
Upgrade External Aerial
Higher Gain Yagi Antenna - For better performance it's a must if indoor your phone with 1/2 signal bars. Or get this upgrade if outdoor best signal strength in the following range:
2G (GSM) -76 to -90 dBm
3G (UMTS) -80 to -94 dBm
4G (LTE) -97 to -105 dBm
How to shown dBm reading on phone? Check
Quick Start Guide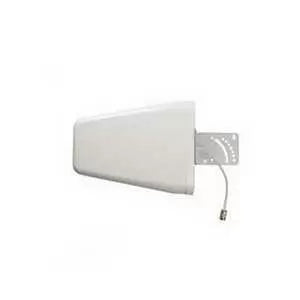 ---
Upgrade Protector
Lightning Surge Protector - Designed to Protect your equipment from high amperage surges due to lightning strikes on aerials or masts in close proximity to the device. This unit is rated for 18KA of current surge and is very simple to install on any device.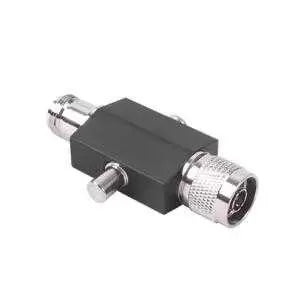 ---
Specification
(scroll to view all)
Application & Bands

[4G/LTE & Voice Calls]

(Band 20, 3)

Country

United Kingdom

Boost All On
EE (2G & 4G)
O2 (4G)
Vodafone (4G)
Three (4G)
Asda (2G & 4G)
BT (2G & 4G)
Freedom Pop (4G)
Giffgaff (4G)
iD Mobile (4G)
Lycamobile (4G)
Orange (2G & 4G)
Plusnet Mobile (4G)
Sky Mobile (4G)
Smarty Mobile (4G)
Tesco (4G)
The People's Operator (2G & 4G)
T-Mobile (2G & 4G)
Virgin (2G & 4G)

Users Supporting

10 Simultaneously

Band

Dual Band 20 & 3

Frequency

800MHz & 1800MHz

Gain(dB)

Uplink Gp≥45; Downlink Gp≥50

Up-link

832~862 MHz; 1710~1785 MHz

Down-link

791~821 MHz; 1805~1880 MHz

Export Power(Po)

≥10dBm

Power Adapter

Input: AC 100V~240V 50/60Hz; Output: DC 5V

What's Included

1 x Booster
1 x Outdoor Antenna
1 x Indoor Antenna
1 x UK Type Power Adapter
1 x 10 Meters Outdoor Cable
Warming Tips:
Band Confirmation: This booster can boost signals on

Band 20 or 3

, please check the band of your devices firstly.
For iPhone: Dial *3001#12345#* → Press call button → Click 'Serving Cell Info' → Check 'Freq Band Indicator'.
For Android: Download 'LTE Discovery' APP → Click 'SIGNALS' → Check 'EARFCN'. More refer to Quick Start Guide .
External Signal Needed: The signal booster can only amplify signal but can't create signal. If there is no signal outside, it won't work, please make sure you get 1-2 bars signal outside.
Expandable coverage by adding a second indoor antenna if the outside signal is strong.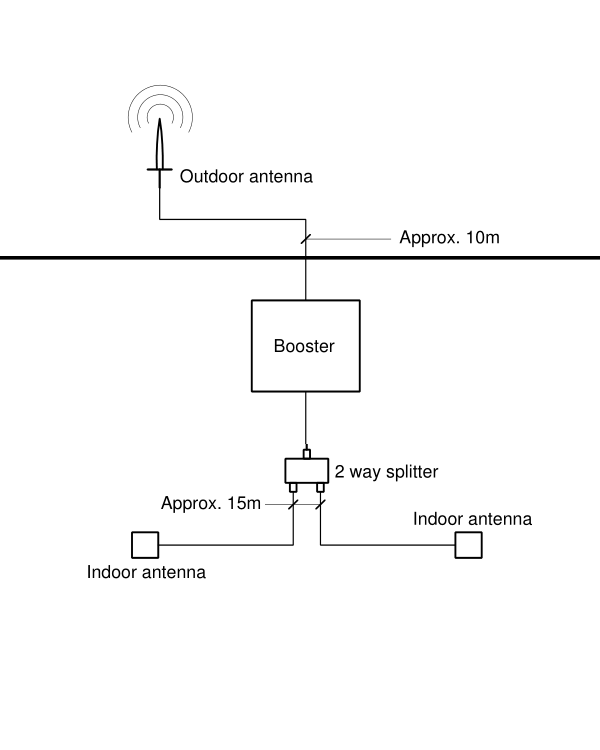 2 Indoor Antennas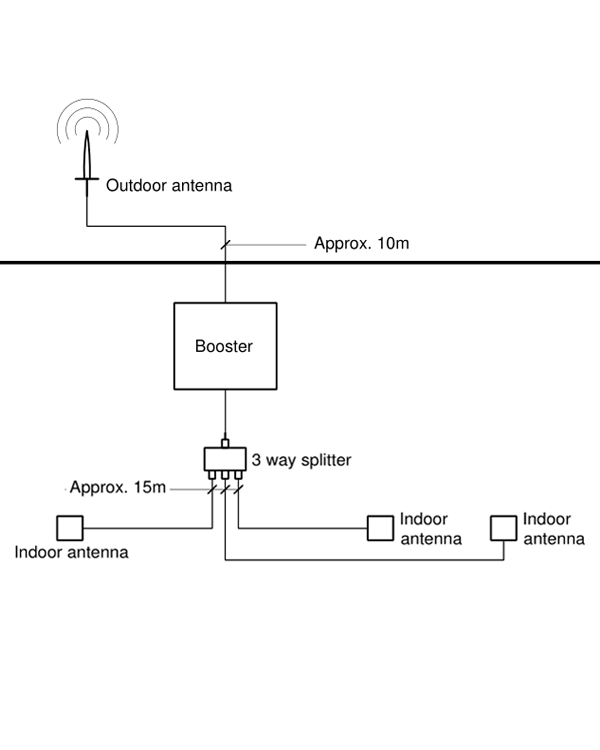 3 Indoor Antennas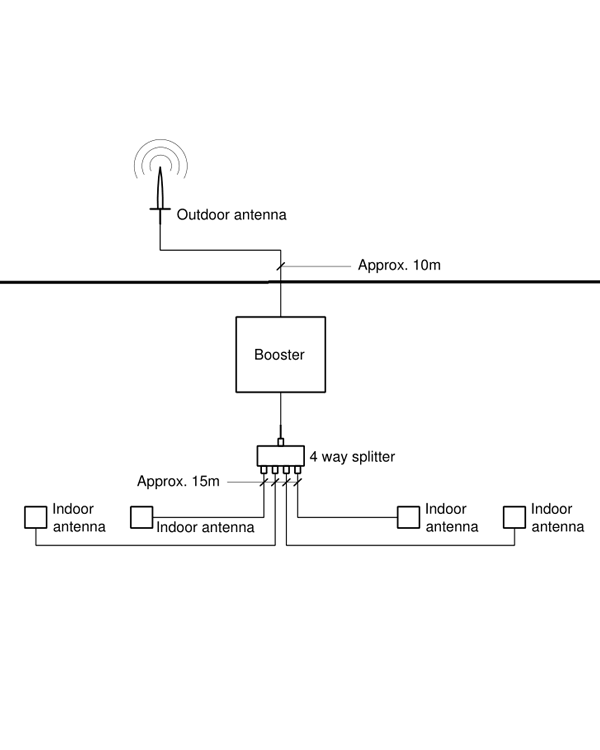 4 Indoor Antennas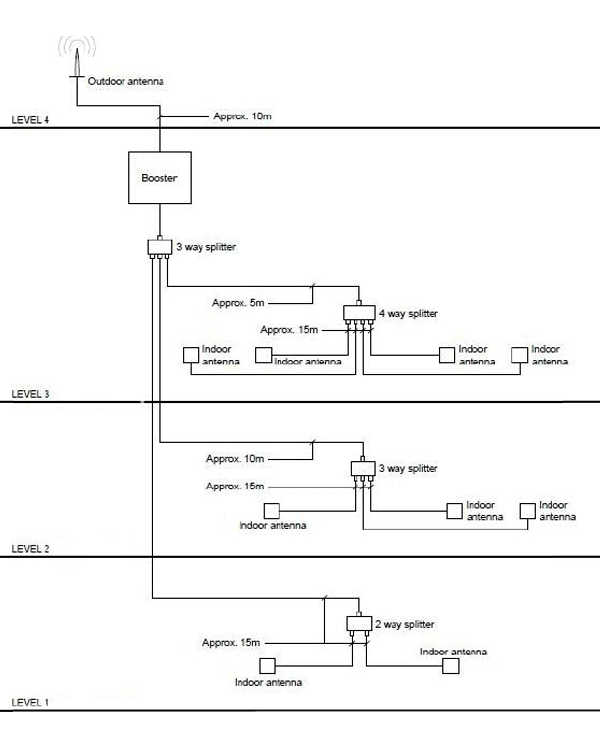 10 Indoor Antennas

1
Receives signal
The powerful antenna reaches out to access a voice and 3G, 4G, and LTE data signal, and delivers it to the booster
2
Boosts signal
The booster receives the signal, amplifies it, and serves as a relay between your phone and the nearest cell tower.
3
Broadcasts signal
Your devices get increased cell reception, and calls and data are fed through the booster back to the network.
Get up to 32x stronger signal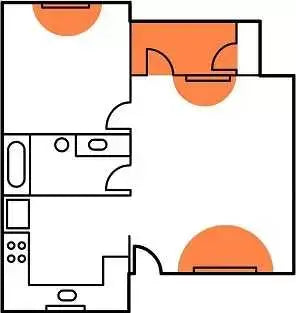 Normal Cell Coverage
Dropped calls and slow data are generally caused by three things: distance from a cell tower, building materials in your home or office, or obstruction from tall objects such as trees, topography, and buildings.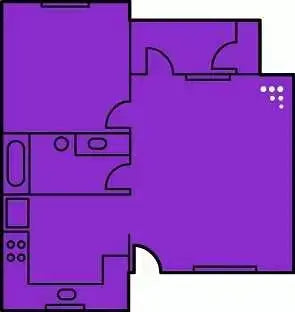 Signal Coverage with our booster
Signal boosters increase cell signal by collecting signals with a powerful antenna, delivering those signals to the booster, amplifying the cell signals so your devices receive them, and delivering your device's boosted signals back to the cell tower.
Installation
Connect the indoor antenna to the MS port.
Connect the outdoor antenna to the BS Port.
Install the outdoor antenna and keep a minimum vertical distance of 10 meters from the indoor antenna.
Point the outdoor antenna to the direction where you know there is possibly a higher signal strength from the base station.
Power on the booster and check the signal strength.
Adjust the outdoor antenna until you get the best signal strength.
IMPORTANT NOTE:
DO NOT POWER ON THE DEVICE UNTIL YOU HAVE COMPLETED THIS SETUP.
Read more about User Manual Documentation.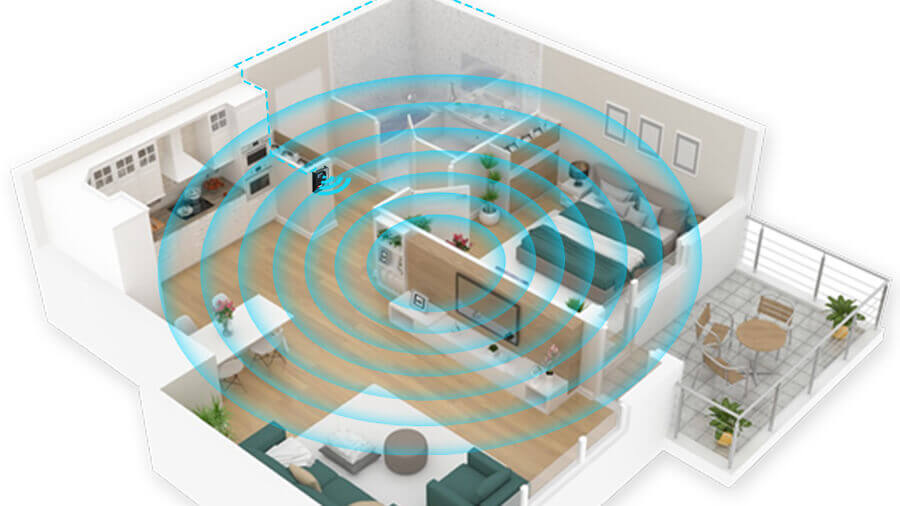 Home
Office
Garage
Metal Buildings
FAQ
Do mobile booster kits, or repeaters really work?
There are several products on the market that quite frankly do not live up to their promises. However our products set the bar as world-class products engineered for consumers from the same technology implemented by the carriers. They work by capturing a signal with a high gain external aerial antenna. The signal input is fed to the phone booster, which in turn amplifies and rebroadcasts a strong and clear signal in your home/office or buildings.
Why do I lose mobile phone signal strength indoors?
There are several factors that affect signal penetration into buildings including construction material (metal, concrete, wood), wall density, number of windows and building height. In addition to the physical construction of the building, poor signal can also be a result of your geographic location relative to the closest mobile mast. Many of our customers live in rural areas where low signal strength is common.
Can a mobile booster product help my signal?
Most mobile phone users have experienced some sort of cellular network problems throughout the course of their overall mobile phone usage. Lack of signal, dropped calls and poor call quality are all caused by weak signal strength and network congestion. If you experience any of these symptoms in your home/office, warehouse, facility, basement, park, hospital, hall, farm, square, highway, boat, yacht, vehicle or buildings, a mobile repeater product can amplify the weak signal and provide full (4 or 5) bars of reception resulting in a strong, clear mobile signal. The same applies if you experience weak or slow text messaging, 3G broadband, WAP or any other cellular function – a mobile repeater kit can help you. For broadband data services, a mobile repeater will not only increase the coverage area, but it can improve data transfer speeds; unleashing the full potential of your mobile phone or 3G data card.

Please note that a mobile repeater CAN NOT produce a signal in an area where there is absolutely NO reception. However a mobile repeater CAN amplify a VERY POOR signal in turn producing a VERY STRONG signal at the output. One way to be sure if a mobile repeater will work for you is to see if you can locate an area somewhere inside your home or outside in the near vicinity where your cell phone picks up some amount of signal, even if is weak. Here, a mobile repeater product will amplify a very poor signal and produce a strong one at the output. If you have any questions or would like to discuss a solution, please feel free to contact us or visit our worldwide support centers.
Can I use a mobile booster product in my home?
Yes, our products are specifically designed for simple installation and can be used in both homes and businesses. Many consumers want to use their mobiles to replace an expensive landline phone, and many more need a stronger signal for their home office.
Can I use a mobile booster product in my business?
Absolutely. Most businesses invest a great deal of money in mobile service plans for the benefit of owners, employees and customers. In a business situation, more than anywhere, a mobile repeater solution is a necessity, not a luxury.
What are the benefits of using a mobile booster?
The most apparent benefit is improved mobile signal strength. Signal strength is best in the area where the mobile repeater is mounted. For example, when a mobile repeater is installed, an area with an unreliable signal of just 1 or 2 bars can be turned into one with a full 4 or 5 bars of reception. In some cases, people who have no signal are able to create a cellular 'hotspot'. This increase in cellular reception will result in clearer phone call quality and fewer dropped calls.

Mobile repeaters also improve the signal for broadband data services such as EVDO, HSDPA etc, which will increase the speed at which they work.
What frequency of mobile booster do I need?
Most mobile carriers broadcast their networks on either of the 900 MHz or 1800 MHz frequency bands, or both. High-speed data networks or 3G service is broadcast on the 2100 MHz band. Your mobile repeater should match the same frequency as your mobile carrier in order to ensure compatibility. To determine which type of mobile repeater you need, you can contact us, we will recommend the best model to suit your needs. European customers can use the Quick Start Guide tool easily determine.
Can I install an mobile booster unit myself?
Absolutely. There is no technical expertise required to install your mobile repeater kit. Each kit contains everything needed to improve the mobile coverage in your home/office and includes instructions that will guide you through the simple steps necessary to install your mobile repeater.
How will my mobile booster be delivered?
DHL Express is the priority to use, NO NEED WAITING 15-30 DAYS FASTER than you thought.

Sample orders send out within 24 hours on working day after orders placed, bulk order (200+ kits) 1~2 days. Shipping information and photo taken will send by then. You will get parcel 2~5 working days after shipment status updating online.

Postage is MUCH CHEAPER, price already include DHL postage (Delivery Address not in Remote Area lists).

Delivery Address in DHL latest Remote Area lists: couriers will charge extra delivery fee £26.85, can check remote area with your post/zip code on site: http://raslist.dhl.com/jsp/first.jsp or can contact local DHL double check it before purchased. To save it can note us new address not in when pay, we will ship parcel to the new address. If cannot provide, parcel will send on working day within 24 hours after this payment checked.

We experienced on DROP SHIP: Ship the cargo to your customers directly from us. Less cost and higher efficiency.
We proud to provide high quality products that are guaranteed to increase signal quality and extend mobile coverage. All returns must be received within 30 days of the delivered signed date.

In order to return your product you must first contact our Customer Service and request an RMA code which includes a special returns address along with that authorization. Your order will be refunded upon received and checked the product in its original packaging with no damaged. Damaged equipment returned even with an RMA will be subject to a 20% restocking fee.

Non-Refundable:
- Provide wrong shipping address.
- Pre-cut lengths of cable.
- Refused sign.
- When out of sign date, package return or destroy by express.
- The original order postage cost: £28.95 GBP/Kit.
- Can not provide installed photos as request and not follow steps to adjust installation (If Wrong Installed). - Any returns received without an RMA authorization, outside of 30 days from the original delivered signed date. Mistake purchased products (intend to purchase mobile phone or others, but not our mobile repeater or accessories).

Customer Responsibilities:
- Shipping charges of the return delivery.
- All returns are subject to a £4.95 GBP re-stocking fee.
Are all mobile boosters the same?
We offers different selection of mobile coverage solutions on the market. With our large selection of solutions we guarantee we'll have the right one for you! mobile repeater units vary depending on the frequency and power output. Different network providers use different frequencies to broadcast their signals. We carry single band mobile repeaters which work for specific networks, dual band mobile repeaters which work for multiple networks and tri-band mobile repeaters which work for multiple networks plus 3G. Our solutions also vary based on power output i.e. effective coverage area. Our products can provide coverage for small offices and houses as low as 250 sq m and also cover areas up to 2,000 sq m or over such as hospitals, hotels and commercial office buildings. Our solutions are categorized in to Home/Office Solutions or Building mobile repeaters. If you have any specific needs and would like to speak to someone from our Engineering team please contact us.
What makes our mobile booster different from the competition?
You can start by reviewing the cooperate ways on our site. We are Number 1 for customer service and pride ourselves on our product knowledge and experience. We are also happy to offer a Price Match Guarantee. We understand that there is competition in our market but we truly believe that our products are superior quality to our competitors. Please note that we were the first company worldwide to sell mobile repeater products in Agencies and Marketing ways, and there have been other companies that have come and go since then. Many of our competitors online have in fact stolen our product branding, tech, part numbers, product pictures, FAQ etc and advertise FALSE information such as 5,000 sq m just only with one kit mobile repeater as they said.

We are the manufacturer and employ a 30 team of staff including technical support and telecoms engineers that are available on hand to answer your questions. We actually manufacture our products and don't simply buy them from a random companies, you can request visit their factory with their Director. We ensure the best quality products for our customers. Our products are of such high quality that we work directly with the network operators who send their customers to us to solve their coverage needs.
Essentially, this boils down to the issue of licensing. Ofcom states that a licence is required to operate a product broadcasting in a mobile carriers radio spectrum. The reason for this is to avoid interference in the providers networks. However, as can be seen in Sec 1.2 in the link below, taken directly from the Ofcom website, our products are exempt from such licensing requirements, as they do not cause any such network interference.

http://stakeholders.ofcom.org.uk/consultations/devices/summary

Indeed, many of our customers are referred to us directly from the network providers themselves, reflecting our trusted position within this industry for providing both high service and product quality.
How can I check if the booster will work for me?
The simplest way to test if your place is suitable for a mobile booster is to check the signal bars on your phone on the outside of your property.

-Find the highest point where you could put the antenna (generally the roof)
-Check how many signal bars you see on your mobile phone at that place.
-If you have 0 bars – contact us for help to make sure you get a sufficiently powerful option.
-If you have 1-2 bars signal, a booster will help to increase the signal to 5 bars.

Be aware for 1-2 bars is highly recommended that you upgrade to a more powerful antenna than that provided in the standard kit. You can do this by choosing the upgrade option (Yagi) in the product page.

-If you have 3 bars, you won't need such powerful antennas and a standard booster kit will be enough to gain 5 bars.
-Measure your property size to make sure the cable set included in a kit will be enough. We offer extra internal antennas and a cutting tool to help you have an easy set-up.
Should I check the location of my network provider's nearest tower?
Yes! The standard antenna can accept signal from within 170 degrees. If towers are located on the opposite side of your property than your antenna, you may need to upgrade your system by adding a second antenna so you can receive signal from all locations.
How many users will one booster support?
We sell high-quality products which are all capable of simultaneously supporting multiple devices. The limit for each booster mainly depends on its output power or 'dBs'. We have provided a list of devices and their support limit converted to dBs below:

Estimations can also be made using this table:

Coverage in square metres Number of supported users Up to 150 sq m Up to 50 users Up to 300 sq m Up to 100 users Up to 600 sq m Up to 150 users Up to 1500 sq m Up to 200 users
How do I determine the best place to set up my booster?
How to select the best location is described fully in The installation guide. However, if you still cannot find a good place, you can contact us through chat or by email and we will help you with the setup.

4G LTE & Calls - 100m2 (EE/ASDA/BT) Mobile Signal Booster
Choosing a selection results in a full page refresh.
[split_t4nt][split_t4nt][split_t4nt][split_t4nt]