It boost 4G LTE and Calls signal on 800MHz, 1800MHz frequency, the frequencies used in Spain used by mobile networks to deliver their mobile services: 4G and 2G (also known as GSM). It work on both 800Mhz (Band 20) & 1800Mhz (Band 3) frequencies for improving Movistar, Orange, Vodafone, Simyo, Yoigo, Jazztel, MásMóvil etc ALL mobile carrier networks 4G LTE, Voice Calls and Texts signal. If your phones support 4G Calling (also called Voice over LTE or VoLTE) and your area 4G Calling is available, with the booster you can make clearer voice calls using 4G network. If you have a 4G ready phone, but you're not in a 4G area, you'll still be able to use Voice Calls and Texts.
The system is designed for universal 4G coverage. Unlike other kits this device will boost ALL mobile providers' 4G LTE, the solution will provide coverage on on both 800MHz, 1800MHz frequency simultaneously. It's Dual Band booster and is an ESSENTIAL if many people in the same household are on different mobile phone networks!
Band Checker: Check frequency band is 20 or 3 show on your iPhone:
- Dial *3001#12345#*, then press Call button
- Click 'Serving Cell Info'
- Check 'Freq Band Indicator'.
Or with app "CellMapper" or "Network Signal Info Pro".
Signal booster can only amplify signal, but can't create signal. If there is no signal outside, the booster will not work for you.
---
Wow 4G/2G Calls
Eliminates Dropped Calls
Clear Voice
No Miss Important Calls
Consistent Connection
Reliable 4G/LTE Data
Send/Receive SMS
SMS Text Messages Quickly
4G/LTE Internet
Faster Uploads & Downloads
Signal Wider Coverage
Vehicle Signal Improved
---
Kit comes complete with everything you need to increase signal, one price includes all peripheral items needed for a complete installation: external aerial, cables, booster base unit, internal aerial, and power adapter and its easy install.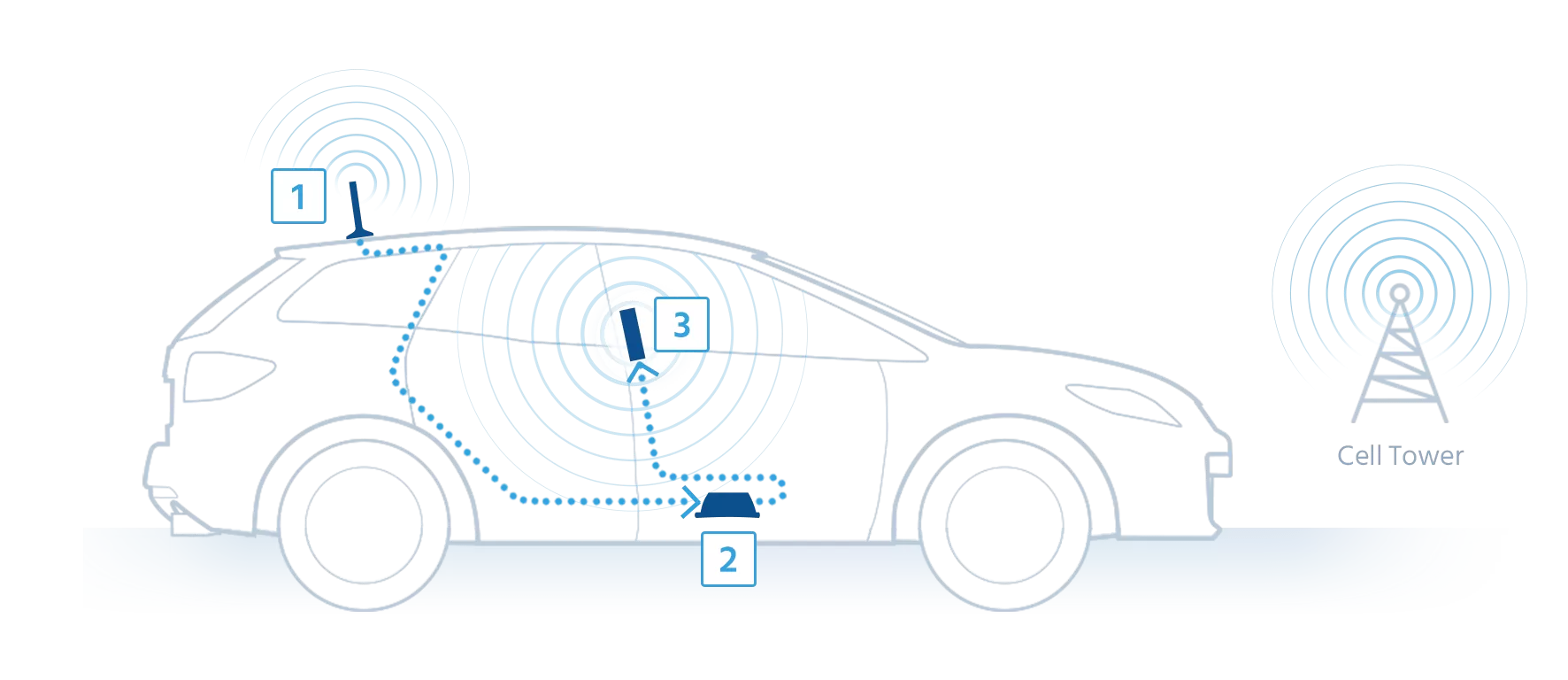 1. Outside Antenna: Pulls in tower Signal
2. Signal Booster: Amplifies the Signal
3. Inside Antenna: Re-broadcasts Signal
4. Mobile Phone: Gets Boosted Signal



Upgrade External Aerial
External fishtail aerial connects via 3 meter coax lead to the signal booster unit which is located inside the car. The aerial with
Three
magnets, its more stable.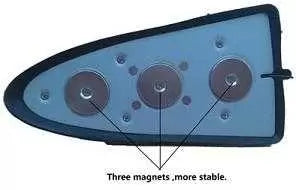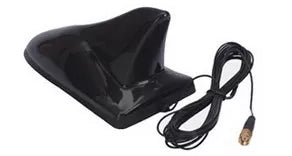 ---
Features
1. Convenient--- small beautiful appearance (cigarette box size), easy to carry, suitable for a variety of small space signal coverage.
2. Easy to use--- needs no complicated installation.
3. Open--- according to the external signal strength, automatic gain control ensure the signal.
4. Flexible---- can choose different power adapters, such as 220VAC adapter, mobile power, vehicle power adapter etc.
5. Low radiation--- a good signal coverage can reduce the radiation intensity of the mobile phone itself, effectively reduce the mobile phone radiation may harm the human body.
6. Environmental protection--- when you do not need to use the telephone or the Internet, can be removed at any time or unplug the power, elimination of radiation.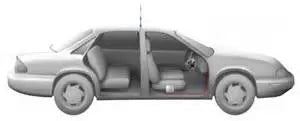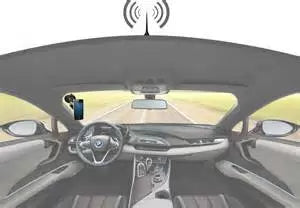 ---
Specification
Application & Bands

[Car, Vehicle 4G/LTE & Voice Calls]

(Band 20, 3)

Country

Spain

Boost All On
Movistar (4G & 2G)
Orange (4G & 2G)
Vodafone (4G & 2G)
Simyo (4G & 2G)
Yoigo (4G & 2G)
Jazztel (4G & 2G)
Amena (4G & 2G)
Cellhire (4G)
Euskatel (4G & 2G)
Ocean's (4G & 2G)
ONO io (4G & 2G)
Pepephone (4G & 2G)
Tuenti (4G & 2G)

Users Supporting

15 Simultaneously

Band

Dual Band 20 & 3

Frequency

800MHz & 1800MHz

Gain(dB)

Uplink Gp≥45; Downlink Gp≥50

Up-link

832~862 MHz; 1710~1785 MHz

Down-link

791~821 MHz; 1805~1880 MHz

Export Power(Po)

Uplink 10; Downlink 10

Power Adapter

12V DC

Kit Includes

1 x Car Signal Booster/Amplifier, 1 x External Magnetic-Mount Aerial, 1 x 12V DC Car Power Adapter, 1 x Easy to Follow Installation Manual
Instant Boost Signal up to 5 Bars
1 Year Money Back Guarantee
3 Year Warranty or Exchange
Full Kit Ready to Use & Easy Install